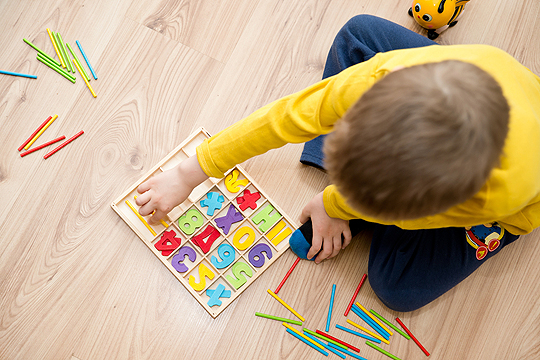 Autism Therapy Near Me
If you have a child with autism, or you have autism yourself, you know how challenging it can be to get proper help. Thus, if you have been wondering "where can I find autism therapy near me?", seek out the services of James Gibb, MA, LCPC, NCC. While he specializes in anger and anxiety management for teens and adults, he also works with those who register on the high functioning end of the Autism spectrum, such as Asperger's Syndrome. In addition, he helps highly intelligent adults and teens who have a difficult time adjusting and adapting in social settings. Mr. Gibb knows that every child or adult with autism is unique, which is why he approaches each intervention plan in a customized way.
What is Autism Therapy?
The CDC says that one out of every 68 children in the United States currently has autism. Because every patient is different, there is no "right" way to treat someone with autism. However, in general, intervention can involve behavioral treatments, medicines or a combination of the two. Many people with autism also suffer from sleep disturbance, seizures and gastrointestinal (GI) issues. All of these issues need attention as well. When it comes to children, early intensive behavioral intervention is key, and should involve the entire family. This can take place at the therapist's office, in the child's home with the parents, or in a specialized center, classroom or preschool.
Interventions and treatments can be modified as the child grows and enters the teen and adult years. The purpose of autism therapy is to help the patient develop the proper social and learning skills they need to integrate with others.
Contact James Gibb Counseling
Wondering about "autism therapy near me"? We welcome you to contact James Gibb at 309-716-3874 or email info@jamesgibb.com to learn more about our services. Online counseling is available for Portland Oregon, Salem Oregon, Central Illinois and  nation wide.