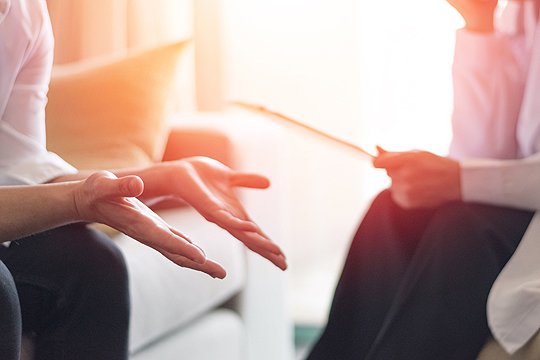 Counseling for Depression Salem Oregon Can Take Comfort In
About 18 percent of people over the age of 18 suffer from depression each year, and many children and teens do as well. It's no wonder how pervasive this illness can be. While anxiety disorders, including depression, are highly treatable, not everyone gets the help they need. In fact, only about 36 percent of people receive treatment. With more than three million adults suffering from depression (a part of the bigger umbrella of anxiety disorder), the numbers are staggering, and only likely to rise. If you are one of these people, it's time to get help. If you know you need counseling for depression Salem Oregon can take comfort in, yet don't know who to trust, contact James Gibb.
Counselor James Gibb, MA, LCPC, NCC is the right call to make. He works with individuals who suffer from chronic mental illness, personality disorders, and various anxiety and depression disorders, especially with juvenile offenders.
A Look at Depression
It's important to be on the lookout for the signs of depression, both in yourself and in your loved ones. The symptoms of depression include:
Less energetic
No more interest in activities that used to bring you pleasure
Change in sleep patterns; inability to sleep
Change in appetite
Difficulty concentrating
Headaches, cramps, upset stomach
Now think about your emotions and your feelings. Do you feel:
Sad, anxious or empty inside?
Guilty, helpless or worthless?
Hopeless?
Irritable?
If you said yes to these and other symptoms, you don't have to suffer in silence any longer. Help is available. Mr. Gibb employs many different therapeutic techniques such as client centered, mindfulness, cognitive-behavioral and more to help address the underlying issues of depression. Additionally, he balances insight and sensitivity to each client and family that he sees. Depression can be all-consuming, making it seem as if there is no way out of the darkness. Reach out today.
Contact James Gibb Counseling
If you are depressed in Salem Oregon and don't know how to get help, place a call to counselor James Gibb at 309-716-3874 or email info@jamesgibb.com today. Online counseling is available for Portland Oregon, Salem Oregon, Central Illinois and  nation wide.